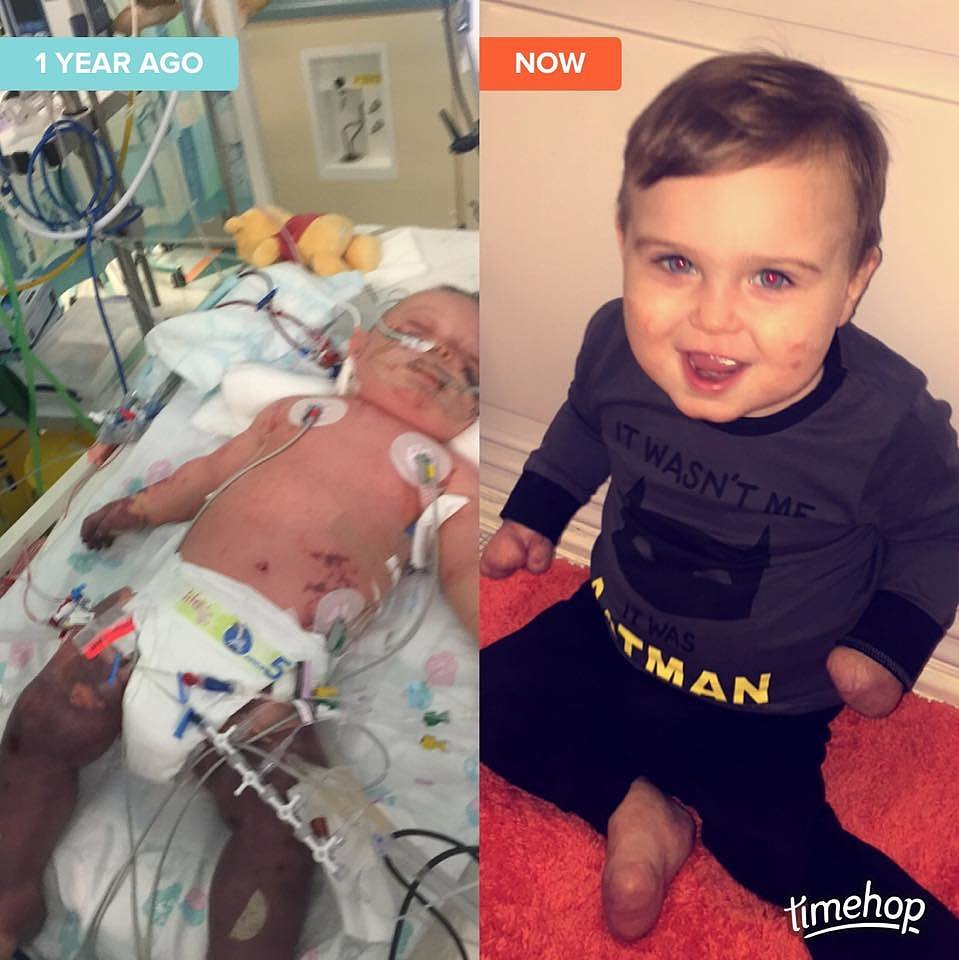 Lauren Levy - Pop Sugar
Like most toddlers, when Taylor Marshall took his first steps, he needed some encouragement and assistance. But unlike many others, this 20-month-old tot also needed help from a prosthesis on one leg as well as a full-length splint on the other.
This major milestone in the British boy's life is one that almost never happened. Only a year ago, Taylor was diagnosed with meningococcal septicaemia, and his mother, Terri Lewsley, was told that her son only had hours to live. "It all happened within the space of a day," Terri described to Today.
Saint Regis Mohawk Tribe
Photo: Cuban Medical Services Commercial Center: Left to Right, Dr. Jose J. Portilla, International Relations, Interpreter from International Relations, Chief Eric Thompson, Chief Beverly Cook, Michael Cook, SRMT Health Services Director, Dr. Jorge Alberto Mirando Quintana, Presidente, Commercialization of Services, responsible for Medical Tourism Program, Dr. Joe Robinson, SRMT Health Services Physician, Jose Barreiro, National Museum of the American Indian, Smithsonian Institution, Katsi Cook, elder Aboriginal Midwife, representative of the NoVo Foundation.
Akwesasne, NY—The historic diplomatic relationship between Cuba and Akwesasne has been honored by a representation of leaders on a mission to learn about Heberprot-P, a treatment developed by the Cuban National Institute of Endocrinology that is 78% effective in preventing amputations related to diabetic foot ulcers. The week of Onerahtóhka/April 25 through Onerahtóhka/April 29, 2016 included an aggressive schedule to visit fourteen health facilities, discuss international relationships between Nations and develop a mutual understanding of healthcare services and delivery models.
CKON RADIO
P.O. Box 1260
Hogansburg, NY 13655
Listener Request Lines: (518) 358-3427
Business Phone: (518) 358-3426
Fax: (518) 358-9456
CKON RADIO
St. Regis, QC. H0M-1A0
Listener Request Lines: (613) 575-2101
Business Phone: (613) 575-2100
Fax: (613) 575-2566